SMO
Social media optimization (SMO) is a set of methods for generating publicity through social media, online communities and community websites like Facebook, Twitter, digg.com, del.ico.us etc… Primarily, SMO focus on driving traffic from sources other than search engines, though improved search ranking is also a benefit of successful SMO.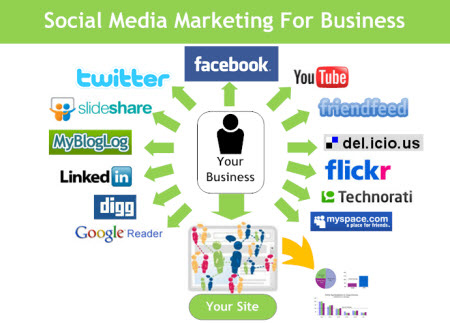 Market research and reports suggest that the online marketing techniques are gradually changing with every passing day. And these days more and more people are using Social Media Optimization or SMO to market their services ands products. So, we rely not just on SEO for media marketing but depend heavily on SMO too!

We at RND Consultancy Services have been into Social Media Optimization for the last 4 years. We are well aware of how the SMO strategies exactly work as we have studied the markets well as know how to make your products and services appealing to your customers and prospective leads.

There are two categories of SMO/Social SEO methods:

(a) Social media features added to the content itself, including: RSS feedssocial news and sharing buttons, user rating and polling tools, and incorporating third-party community functionalities like images and videos.

(b) Promotional activities in social media aside from the content being promoted, including: blogging, commenting on other blogs, participating in discussion groups, and posting status updates on social networking profiles.

Social Media Optimization is considered an integral part of an online reputation management (ORM) or Search Engine Reputation Management (SERM) strategy for organizations or individuals who care about their online presence. . It includes:

Blog Setup: As said, search engine likes content, having a blog in the website is the best way to provide unique content to search engines. We setup wordpress blog to your website and add the articles written by our copywriters. This blog is also use for link baiting – an unique link building technique.

Article Submissions to Directories: We create & optimize content rich article of about 300 to 500 words & submit it to reputed article directories available on the net. These articles are submitted with 2-3 links to your website in the authors box. Article submissions not only give you one way links but also the visitors.

Submission to Social Book Marking websites: Social book marking is one of the latest powerful SEO tool to promote website. We submit your website to various high traffic community websites like digg.com, delicious.com, orkut.com etc.